Have questions? We're here to help.
Contact us today to get started on your project.
Request a free flooring estimate
Keep me up to date with exclusive offers.
Success!
Thank you! We'll be in touch shortly.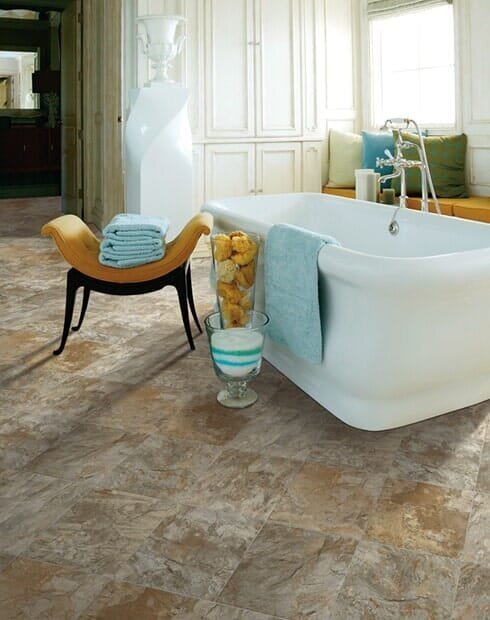 Don't miss the perks of luxury vinyl flooring
The durability you will experience in this vinyl flooring is due to the three-layer construction. The backing layer is covered by the printed image, which is then covered with a wear layer that is clear and extremely protective. You'll notice fewer scratches, scuffs and dings because of this, and pet nails don't even mar the finish.
You'll greatly appreciate the fact that it's hard to tell the difference between luxury vinyl flooring and the natural resource it's trying to mimic. In fact, if you don't tell your guests your secret, they're likely to never know. Your budget will thank you for choosing this flooring material for your home, as it is one of the least expensive materials with which to cover your floor. It's a far cheaper option than wood, stone or tile.
And finally, luxury vinyl won't take a great deal of time to clean and maintain. In fact, after sweeping or vacuuming, all you'll need to do is run a mop, dampened with warm water, over the top. You'll notice it's back to its like-new finish in no time.