Have questions? We're here to help.
Contact us today to get started on your project.
Request a free flooring estimate
Keep me up to date with exclusive offers.
Success!
Thank you! We'll be in touch shortly.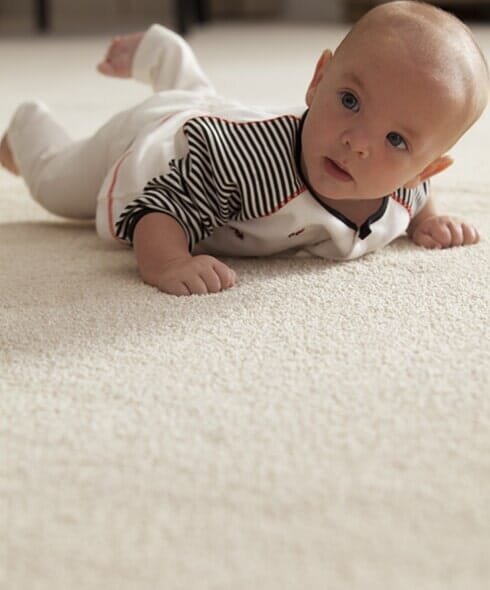 Carpet gives you an amazing underfoot feel that simply can't be matched by any other flooring type. Sure, you could use area rugs or runners on hard surface floors, but it's just not the same. There's just something about a plush floor, with a soft padding underneath, that is just good for the soul.
Another reason some people choose this flooring throughout their home is that it greatly reduces noise, especially between floors. This great when you have older children in the home that often make trips through the house late in the evening hours. It can even soak up the echo in certain rooms, making it much less stressful for the ears.
As far as maintenance goes, you'll want to vacuum daily and have your floors professionally cleaned at least every twelve months. You can speak to your carpet installers, or the manufacturer, if you have any questions about tough stains that need to be taken out. Odds are, it's easier than you think, especially if you have extra stain protection applied.